Annie Helm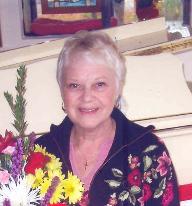 I am a "transplant" to Tennessee. I grew up in a small town in Wisconsin, and during my school years did lots of art work for my schools and for family and friends. My father REALLY wanted me to enroll in Art School, but I wanted to be a nurse. I graduated from a nursing school in Madison, Wisconsin. Shortly thereafter I moved to Tennessee.

Being "MOM" to two wonderful daughters and a fantastic son was my main job for most of my years in Nashville, and now I am "GRAMMIE" to 6 DELIGHTFUL grandchildren.

Art in one form or another has always been a part of my life, and I've "dabbled" at different crafts and arts. During the years before my children were born, I was Head Nurse of the Pediatric Unit at Nashville Memorial Hospital in Madison, Tn. and I painted Disney characters all over the walls of the playroom there. I also became a Lamaze Certified Childbirth Educator, and taught Lamaze classes to many couples in Nashville. As Lamaze teachers, four of us wrote a class book for our local classes, and I illustrated the book. I still enjoy teaching Lamaze, and am employed now as a Lactation Consultant at CMC Women's Hospital in Nashville.

I never had the opportunity to participate in a professional art class until a few years ago, and it has been such a joy to learn to paint in oils, and, as our wonderful instructor, David Gillihan says, to "paint what I see". Most of my paintings have been inspired by photographs (real people, real places) and I love to paint pictures that are meaningful to others. Some of the paintings displayed here have been commissioned by friends. My Dad would love to know I am finally painting!

I hope your enjoy viewing my paintings…I certainly enjoyed painting them.