Carol Head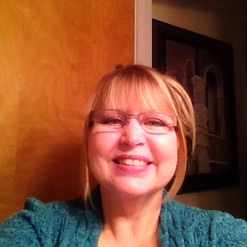 My paintings reflect what is in my heart. Memories & beauty influence my painting style and choice of subject matter. As a small child, my crayon box & coloring books were well used. Some of my favorite moments have been spent drawing or painting. I enjoy painting different genre's, a lovely French or Italian village home beautifully adorned with flowers & colorful shutters, or an old and partially fallen down barn are among my favorites.

The saying "There's No Place Like Home" holds true striking a chord within each of us, and with that thought, each piece I paint tells a story; from a moment in a time gone by, a much loved pet, a very special grandparent or aunt, to a place once visited so special it will never be forgotten. Painting is definitely my passion, and the tearful smiles of a customer when they receive a commissioned work of a never to be forgotten grandfather as he sits peacefully caning a chair, or that of a very well loved family pet.

That's the stuff memories are made of.....